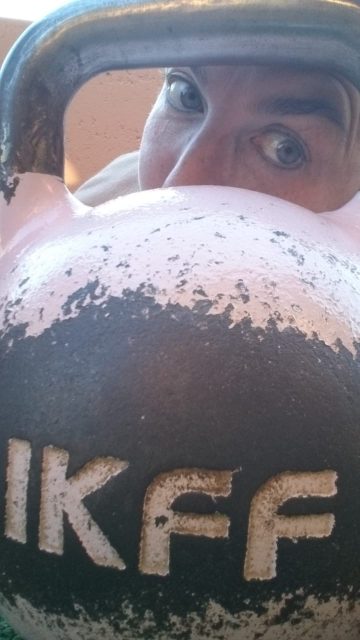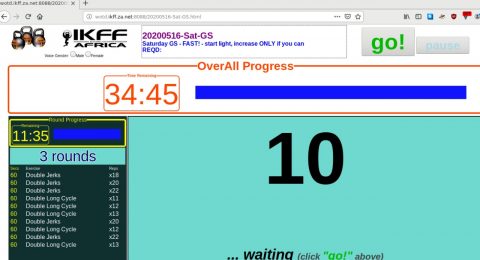 Some workouts are just plain scary!!! ? GS (aka Gireoy Sport/Kettlebell Sport?) workouts are usually just that! ?? In kettlebell sport, most often 2 bells ("doubles") are moved simultaneously into the overhead position (unless you're doing snatch, which is one bell). And I don't think that after years (even decades) of doing "doubles" – especially PACED doubles that you ever make friends with the bells?.. It's a love/hate relationship… Love – cos the results, in terms of cardio fitness, strength and muscle endurance, are all there; hate – cos they are brutal..?
Thanks Coach Trent and the IKFF for today's KB Sport workout. Remember that there is a new one each day, so you need to catch today's one TODAY!??
There is also general functional training using a kettlebell, as well as a bodyweight option for those who don't have any equipment.??
Go to: http://wotd.ikff.za.net:8088/
Remember that we have wonderful, easy-to-do meal plans to follow, to help you get into your best shape ever! AND our products taste absolutely and ridicoulous DELICIOUS in water!
Check out LeanPlex and Fat-less, and our suggested meal plan
Also Whey Power and our suggested combo!
#IKFF #IKFFafrica #Kettlebells #BodyWeightTraining #TrainAtHome #TinySpaceWorkouts #KettlebellSport #GetFit #GetStrong #GetLean #SupplementaryTrainingforALLsports #DoubleKettlebells #PacedDoubles #GSworkout