Description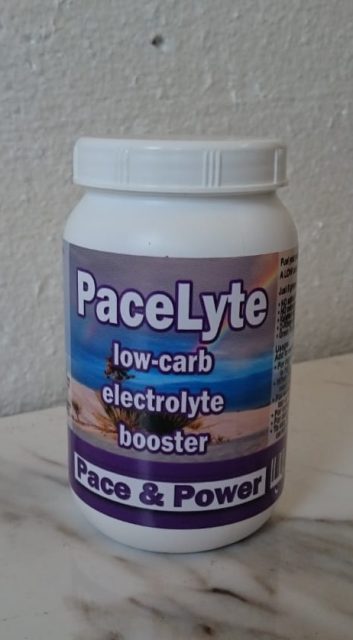 PaceLyte:
A low-taste ELECTROLYTE formula.
Contain significant amounts of MAGNESIUM BIS GLYCINATE.
Minuscule amount of carb.
Contains D-Ribose for explosive energy and power.
No added flavours, colourants, preservatives. PURE electrolyte mix.
Use PaceLyte as follows:
If you tend to cramp (despite having pre-hydrated with EnduraPower or GT Gel with water), then simply add half to one teaspoon of PaceLyte to your water-bottles and sip throughout the day, whilst waiting for your heat/final.
If you're feeling dehydrated or very tired at the end of the day, drink another teaspoon before you go to sleep that night.
If you prefer to train on just electrolytes, PaceLyte has only a minuscule amount of carbohydrate, then use PaceLyte instead of EnduraPower. One teaspoon of PaceLyte per 750ml/1 litre.
cramps, cramping, stop cramping, sweat, salt, magnesium, magnesium bis glycinate, d-ribose, recovery, recover fast,